The referee tightens his grip and blows the anti-climactic final whistle.

The La Salle crowd in the grandstand looks on as its Men's Football Team bows out to eventual champion UP under the bright lights of Rizal Memorial Stadium. The flicker of hope goes dark for another season as the title drought now stands at two decades long.
It was a rough conclusion to a tough campaign where the Archers had actually started strongly by winning 3 of their first 4 matches. Unfortunately, inconsistency overcame the team for the rest of the campaign as they limped to the 4th Seed in the Final Four.
But the squad still saw it as a sign of progress having missed the semifinals the previous season.  "Coming from 6th place two years ago, it brought us down, and the seniors from last season just wanted us to get that out of the way and start fresh and play last season like it was ours," said graduating player Gyan De Vera.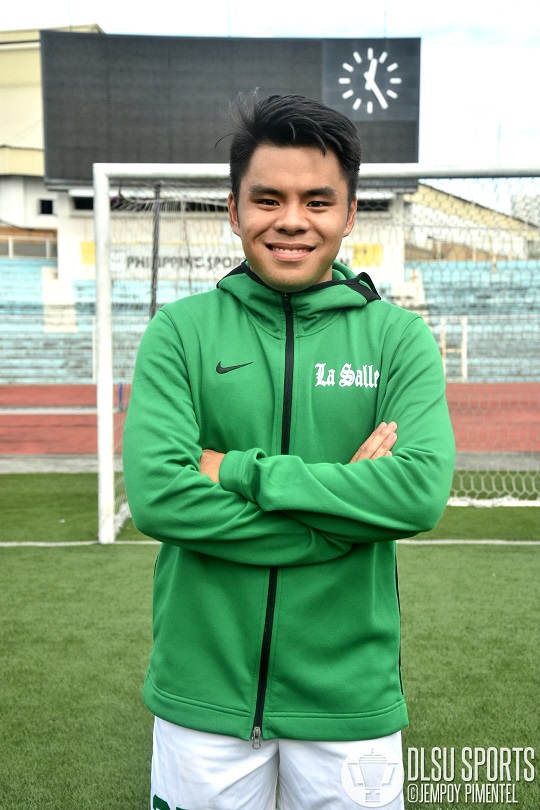 As the opening whistle of Season 81 draws near, La Salle seeks to open a new chapter in its football history.
Bald heads with bold dreams
La Salle football tradition holds that rookies need to have their heads shaved during their maiden season. If you were to count how many of those were doing laps during their early morning practices, you would arrive at 13, more than enough to fill up a starters list.
One could easily expect and understand a 'rebuilding team' label for a team as raw as this one. But a busy preseason schedule unexpectedly produced surprising results. A title win in 'Ang Liga' against perennial college contenders and podium finishes in regional tournaments have shown that this young team can turn potential into possibilities at this early stage.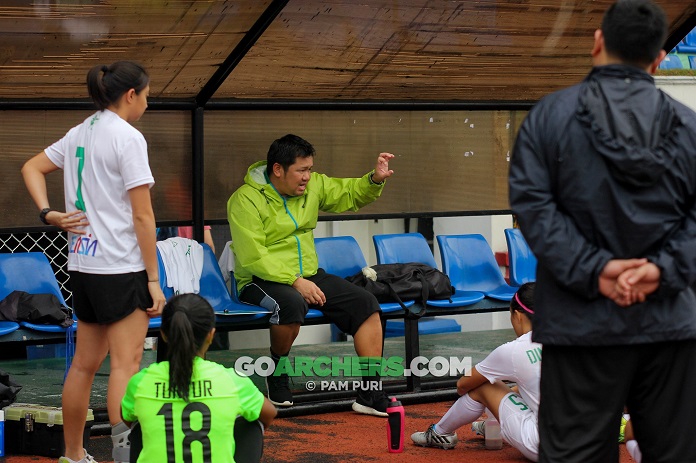 Coach Alvin Ocampo said: "We don't treat them as rookies, to play at senior level, you need to show your full potential and there is no room to shy off."
We will get to know these rookies even more throughout the season as they get their first taste of UAAP action. But coming from varying backgrounds both here and abroad, the challenge is how to now gel the the players into one cohesive unit.
"I think the youth of the team is a factor, this year everyone's hungrier because of what our pre-season campaign has given us and the support that we get from the school and what we do in training," said De Vera.
Role Playing
While rookies undergo their transition to college football, the team's veterans have also taken on new roles within the team.  Jed Diamante will now follow in his brothers' footsteps by wearing the captain's armband as he continues to pull strings in the midfield.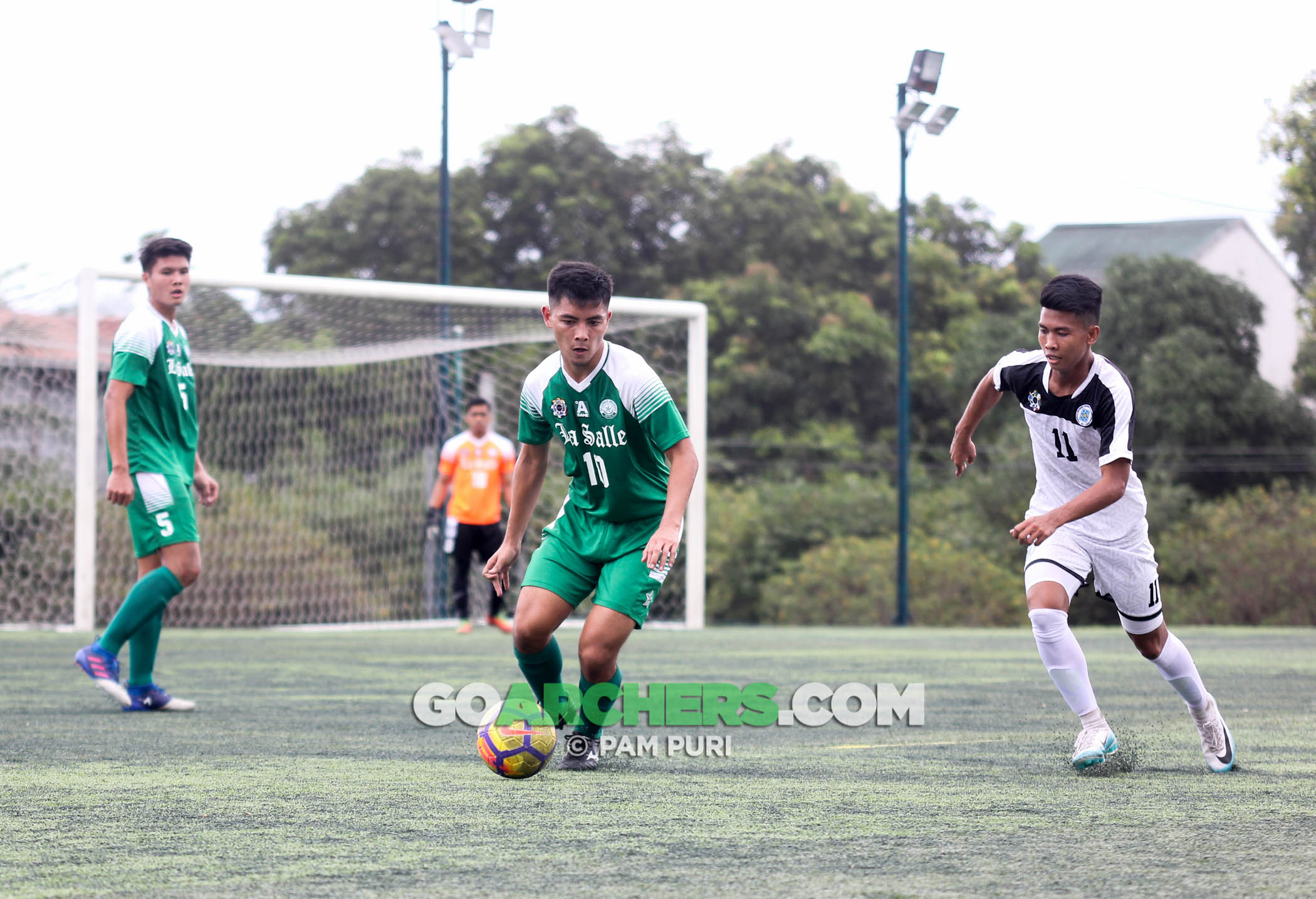 Yoshi Kozuimi will shift from the wing to patrolling the backline in front of the De La Salle goal. But aside from a positional change, he now takes on a new position in terms of seniority.
"You have to be a model of the team, always bring positive stuff to the team. Whenever the team is down, I always try to motivate them without shouting and sometimes I talk to players to correct them," said Koizumi.
With all the new faces on the team, veteran leadership will be crucial both on and off the pitch. That's why they all have given importance to creating a culture of positivity within the squad.
"My responsibility is to bring them to Final Four because all the seniors experienced the best moments in the UAAP like semis, finals and I want the rookies and younger batch to experience those things so that they will know how it feels to play for DLSU," added Koizumi.
Surveying the field
They say UAAP football is anyone's for the taking once you reach the Final Four because of the lack of twice-to-beat incentive present in basketball and volleyball. But getting to the semifinals can be tricky given any of the teams can take crucial points off your playoff push.
Contenders can be found in last year's finalists UP and UST who still have their cores intact. Archrival Ateneo led by talisman Jarvey Gayoso is a formidable foe and FEU remains dangerous despite some key departures in their attack.
NU, UE, and Adamson cannot be taken lightly as these improving teams have been able to upset the Archers at least once in the past two seasons, a sign that the gaps between the teams is now tighter than ever.
A known fact that does not escape the squad: "What I want, especially for this team, is to take it one game at a time and not to take any game for granted because this year is gonna be a real grind because no team is a pushover," said De Vera.
Their shot at history
For the past 20 years many have entered the halls of DLSU along Taft Avenue with their football cleats in tow, but not one has been able to bring home a championship alongside them.
Ocampo says it'll take a team effort in order to finally claim that long elusive title, "I always tell myself, I am the best football player when I make others better than me. Intelligence is key. If marunong kang mag-isip, everything will fall into place."
So after all the training, tactical work, friendlies, and tournaments, the real test now begins vs UST on Sunday, 1PM at FEU FERN Diliman. It's the first step on the journey to finally lifting the long coveted UAAP trophy.
Ocampo knows about this that more than anyone, having given the boys in green a championship during his playing days. An experience he wishes to pass on his players. "After all the hard work and sacrifices, I want them to know the feeling of winning the UAAP," he said.
Now, it's time for that opening whistle.