The Green Archers officially begin their UAAP preparations with a resounding win over UST 72-49 in yesterday's opening match of the Fil-Oil Flying-V Preaseason tournament.
Incoming team captain Andrei Caracut led all scorers with 19 points, in which 15 came in the first half. Justine Baltazar added 10 points while Encho Serrano and Joaqui Manuel each chipped in 9.
After a close opening period, La Salle went on an 11-point run to close the second quarter with an 39-27 lead. The team sustained the momentum in the second half as they outscored the Tigers 33-22 enroute to the win.
More than just the superb offense, it was their defense that really made the difference in this ballgame. They were successful in taking UST out of their perimeter game. The Tigers are known to score in bunches but this time around, were were effectively shutdown.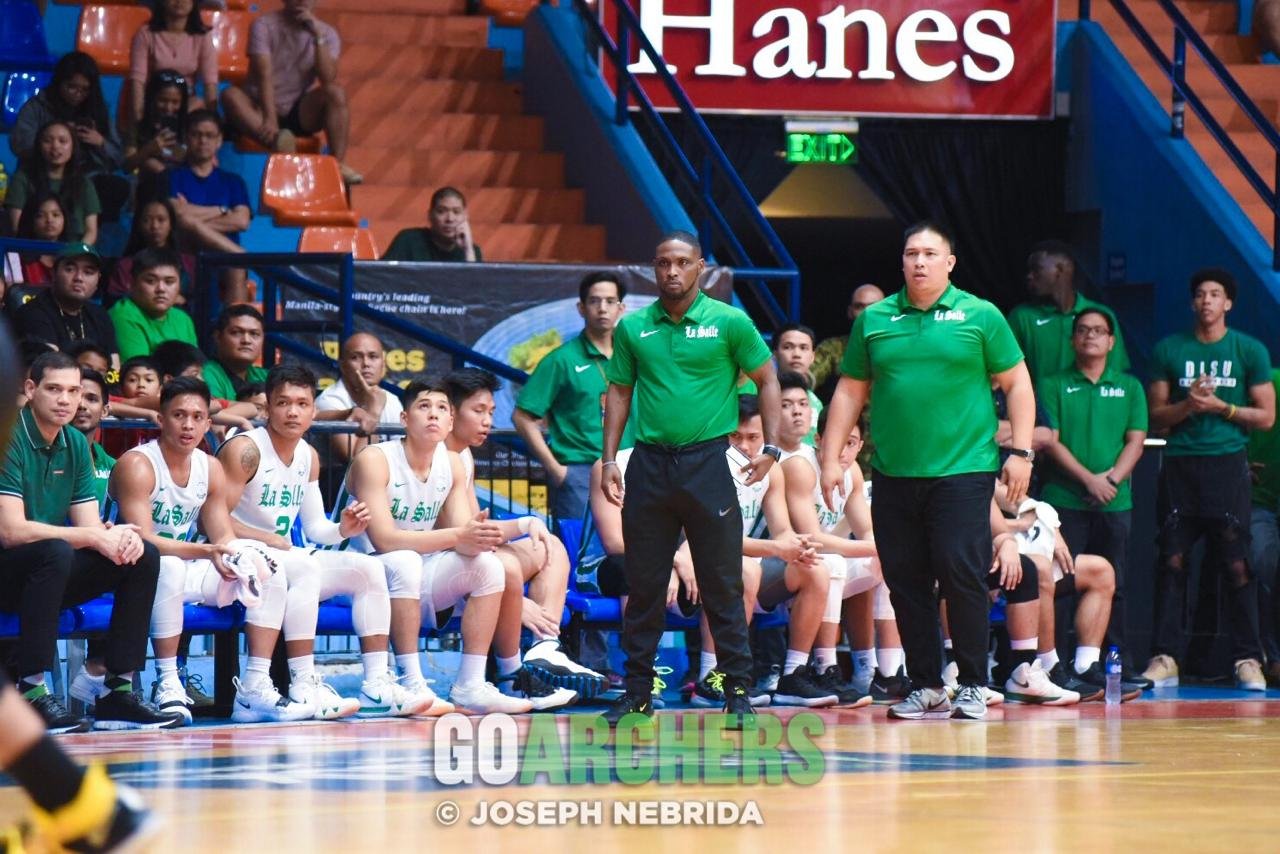 The Green Archers underwent another revamp after failing to qualify for the semis in the last UAAP season. Gone from last year's squad are Kib Montalbo, Santi Santillan and Taane Samuel while Jollo Go, Mark Dyke and Migs Corteza were recently cut couple of days prior to this tournament. Other holdovers are Aljun Melecio, Gabe Capacio, Brandon Bates.
Don't mess with @AljunJayMelecio ??| #FiloilFlyingVCup pic.twitter.com/tBakguyCXD

— 5PlusPH (@5PlusPH) May 5, 2019
Newcomers include transferees Jordan Bartlett, Kurt Lojera and Tyrus Hill (currently injured). Coming from the reserve pool are Ralph Cu, Francis Escandor Christian Manaytay, Donn Lim and Errol Bonggay. Incoming recruits from the high school level are LSGH stalwarts Joel Cagulangan and Joshua David. As with the past years, expect more roster changes/additions to take place heading into the new UAAP season.
The team's next game will be next Sunday against UP.
Box Scores
DLSU 72 — Caracut 19, Baltazar 10, Serrano 9, Manuel 9, Lojera 6, Melecio 5, Cu 5, Capacio 5, Bartlett 2, Manaytay 2, Bates 0, Lim 0, Escandor 0, Bonggay 0.
UST 49 — Chabi Yo 16, Ando 12, Concepcion 5, Subido 4, Bataller 4, Lee 3, Huang 2, Abando 2, Nonoy 1, Paraiso 0, Tarranza 0, Marcos 0, Pangilinan 0.
Quarterscores: 11-12, 39-27, 56-35, 72-49.
Revised Filoil Schedule pic.twitter.com/nbceDHGYSV

— GoArchers (@GoArchers) May 5, 2019