Expectations were running high after the overachieving Green Archers finished fourth in UAAP Season 73.
The young core group returns, armed with a year of playoff experience under their belt. The team also welcomed the return of guard LA Revilla after being sidelined for two seasons due to illness. They fortified their frontline with the addition of Norbert Torres, Arnold Van Opstal and Alfonso Gotladera. Dropped from last year's squad were Ferdinand and Aiki Herrera while Gab Banal, Nico Elorde and Joel Tolentino decided to move elsewhere.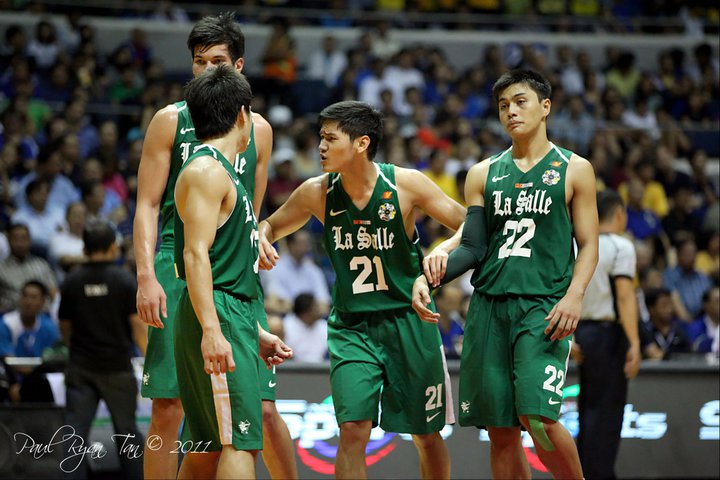 On paper, it looked like the team was stacked with depth on both sides of the ball.
Unfortunately, the team went off to a rocky start, losing to FEU and ADMU both by 9 points.
After pushing the panic button, La Salle went on to win 4 of their next 5 games to finish the first round at 4-3, good for fourth in the standings. Their record though does not reflect the struggles they had to go through to get those wins. The team still lacked cohesion and most importantly, players who can consistently deliver especially down the stretch.
The season, which started with so much optimism, has now taken on a feeling of a disaster waiting to happen.
And it sure did come the second round as the Green Archers managed to win just one game. They eventually crashed out of the final four picture to finish in sixth place at 5-9. It was like 2009 all over again as the team just did not have enough leadership and mental toughness to compete.
Not long after their final game of the season, Dindo Pumaren and the rest of the coaching staff filed their resignation. Having failed to reach the semis twice in the last three years, the team has become a shell of their once dominant selves.
With the community growing anxious, a major change was needed. A new management team and coaching staff took over towards the end of the year with the immediate goal of bringing the men's basketball program back to prominence.
Roster
Simon Atkins
Maui Villanueva
Jovet Mendoza
Joshua Webb
Yutien Andrada
Joseph Marata
Martin Reyes
Philip Paredes
Jarelan Tampus
Luigi dela Paz
Almond Vosotros
LA Revilla
Arnold Van Opstal
Norbert Torres
Alfonso Gotladera
Roldan Sara