In the last 20 seasons, the De La Salle Lady Spikers have become a fixture in the UAAP Women's Volleyball finals. This season marks their 18th appearance in the championship series since Ramil de Jesus took over the reins of the then struggling and titleless squad back in 1997. They currently hold a finals streak of 10.
For the past 6 years, they have battled rival Ateneo for the crown winning 4 times. This season, they will be facing the FEU Lady Tamaraws, a team that, just like them, has a rich winning tradition. La Salle is gunning for their 11th title since joining the UAAP in 1986 while FEU, a league pioneer, is aiming for their 30th. Thought the Lady Spikers won both elimination round matches this season, all were tough 5-setters.
It's been 9 long years since both teams squared off for the championship. La Salle entered UAAP Season 71 determined to return to the top after being relegated to 6th place the previous year. This was a result of several won games forfeited due to one its players being declared ineligible to play for taking leave in the current trimester.
In Season 69, the then three-time defending champions was unable to participate as the entire La Salle sports program was suspended due to an eligibility issue that hounded the basketball team.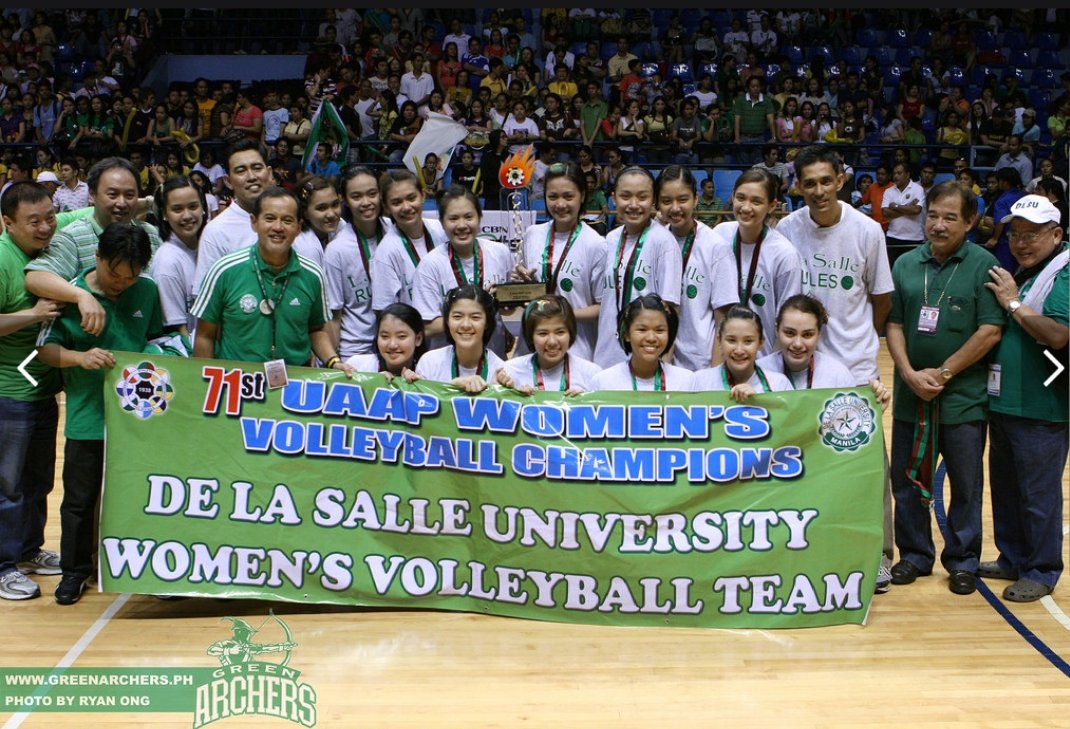 The Lady Spikers, bannered by Manilla Santos, Jac Alarca, Steph Mercado, Cha Cruz and Michelle Datuin went 13-1 in the elimination round with their only loss coming from the Rachel Daquis and Maica Morada-led Lady Tamaraws, who were the defending champions. The two teams dominated the season and it was no surprise that they would fight it out for the title.
UAAP Season 71 Championship Point.
Courtside view #TBT pic.twitter.com/4gcYnlFC8k

— GoArchers Sports (@GoArchers) April 26, 2018
FEU took Game 1 in five sets but La Salle bounce back in Game 2 with a 3-1 win to even the series. It was tightly-contested Game 3 and in the end, the Lady Spikers proved that they were the hungrier team as they clinched the title in 4 sets.
The game has evolved since then but La Salle has managed to adapt to the challenges and continues to be a constant force every season. FEU hopes that their championship history would inspire them to break the trend and emerge as champions once again.
This upcoming finals series is expected to be intense.