For newbie fans of the UAAP women's volleyball tournament, this year's finals pitting the two-time defending champions DLSU Lady Spikers and FEU Lady Tamaraws may seem like a reboot of an old, historic rivalry compared to the five-sequel version of the La Salle-Ateneo matchup that they have been used to for the past six years.
As both La Salle and FEU quickly dispatched their Final Four opponents, the NU Lady Bulldogs and Ateneo Lady Eagles, respectively, in quick fashion, let us now look at the history, statistics, and keys to how the Lady Spikers can achieve a third three-peat and 11th women's volleyball title overall.
"We want to give them (seniors KKD, Baron, and Macandili) the grandest exit. So 'yun yung motivation namin as a team, to give them the best exit." – Michelle Cobb
History
Both teams last faced each other in Season 71 when a Manilla Santos-led squad lost Game 1 before taking the next two games in four sets each to give La Salle its fifth UAAP championship. However, history shows that it is the Lady Tamaraws who have the upper hand against Ramil de Jesus-mentored squads in the finals as DLSU played bridesmaids to several FEU teams in the past (Seasons 61, 63 to 65).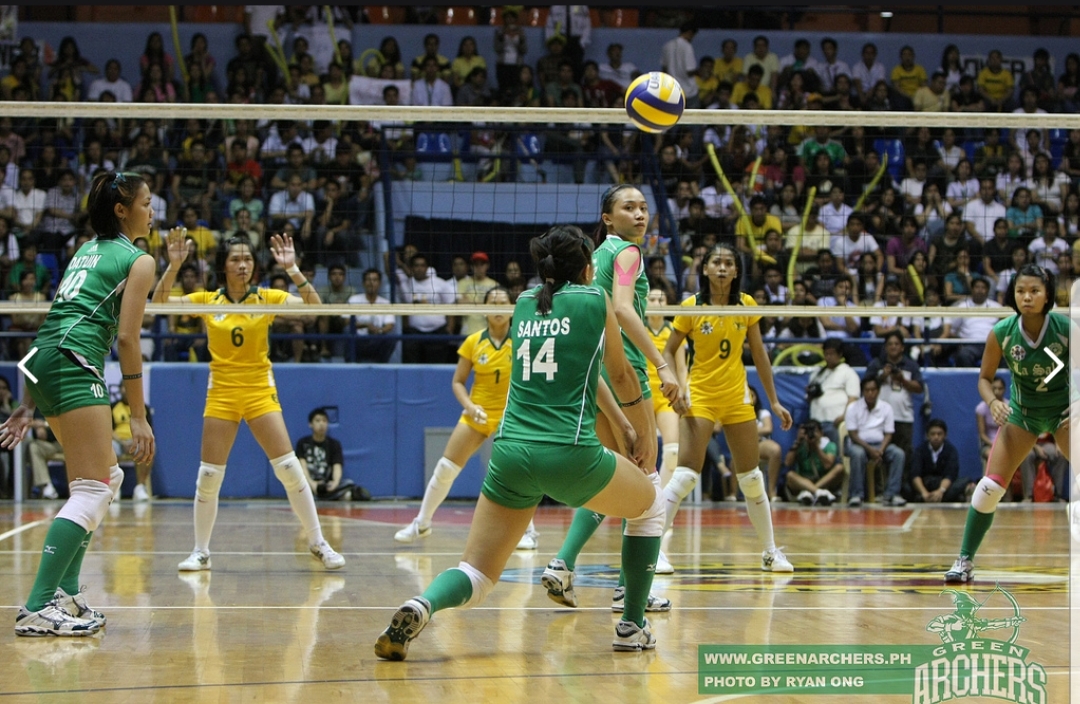 So even before the DLSU-UST rivalry of the late 2000's and the recent DLSU-AdMU series, RdJ and his team has long been battling his alma mater for collegiate volleyball supremacy.
In more recent times, the Lady Spikers needed every bit of their twice-to-beat advantage as the second seed to dispose a Remy Palma-led FEU squad last Season 78. After dropping losing the fifth set of the first game 14-16, La Salle bounced back in dominating fashion with a 25-15, 27-25, 25-21 sweep of the Lady Tamaraws.
This season saw a very determined Far Eastern squad stretch DLSU in the two elimination round games; coming back from being down two sets only to lose the fifth set in their first encounter: 25-22, 25-17, 24-26, 23-25, 15-7 and La Salle responding back after trailing two sets to one in the second round: 25-17, 21-25, 16-25, 25-20, 15-5.
de Jesus sees a different kind of determination from the George Pascua-mentored squad: "Sabi ko nga, first round, second round, walang bago (roon) e kasi parehong five sets. Nakikita ko namang nag-iimprove yung galaw ng FEU, tsaka nakikita kong may gusto silang patunayan this year. Well, ready naman kami."
Added graduating opposite hitter and Season 78 Finals MVP Kim Kianna Dy: "For our part, we won against them in the elimination rounds pero hindi namin masyadong iisipin iyon kasi back to zero kami sa finals. So, kung ano pa ang kailangang i-improve, i-improve pa and kailangan talagang aralin ang FEU."
DLSU and FEU by the numbers
Looking at the available team statistics as of the end of the eliminations, it is easy to see how and why both teams ended up not only as the number one and two teams in the standings on April 15, the last playdate of Season 80, but also as protagonists for the championship.
The Lady Spikers topped the league in four key categories: serving/service aces (2.72 aces/set), digging (15.28 excellent digs/set), setting (9.42 excellent sets/set), and receiving (36.94% efficiency). They also averaged 2.19 kill blocks/set, second only to the already-eliminated Ateneo Lady Eagles while placing 4th in the tournament in spiking with a 29.53% success rate.
FEU meanwhile placed second all key skills that La Salle topped while ranking fourth in blocks per set with 1.98 and second to last in spiking success rate with 27.29%. Nevertheless, the Taft-based squad will have their hands full against a balanced FEU six led by graduating player Bernadette Pons and teammates Chin Basas and Celine Domingo.
Both teams are also coming into the finals on winning streaks with the Lady Spikers winning their last nine matches counting the last game of the first round, a sweep of the second round, and their victory over NU last Sunday. The Morayta-based squad, after going 5-3 in the early stages of the second round went on to win six of their next seven games (lone loss was to DLSU) to enter their first volleyball final since 2009.
Keys to the series
Cobb outplaying FEU's duo of Negrito and Cayuna.
Much of the talk about La Salle entering Season 80 was how sophomore Michelle Cobb would be able to fill the void left by the graduation of star setter Kim Fajardo. From a rookie and understudy last year, Cobb had her share of ups and down in the first round: a three-ace barrage to close-out the UP Lady Maroons was easily replaced by a bad stretch where NU's Jasmine Nabor and Adamson's Fen Emnas used their vast experience to outset and outplay the younger Cobb.
The Lady Tamaraws' two-headed, setter-by-situation duo of Kyle Negrito and Gel Cayuna also has more experience compared to Cobb, but the former has improved a lot in the second round; well enough to not only earn the trust of her hitters but more importantly, that of coach Ramil de Jesus himself.
Cobbie won the battle of the setters in the first game against Cayuna, 49-36, but had less excellent sets, 35-46, in the second round against Negrito. Whoever Pascua chooses to be his team's lead playmaker, Cobb and the team must be prepared with their game plan and adjustments.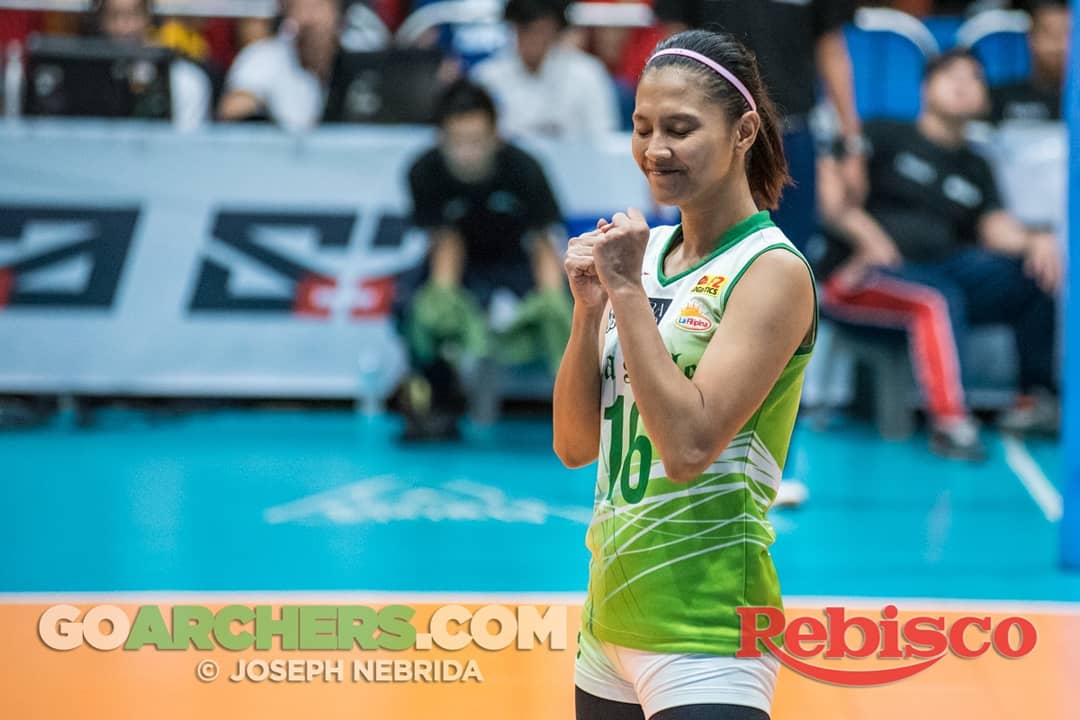 Magic bunot: Norielle Ipac.
Current crowd favorite, middle hitter Norielle Ipac usually subs-out starter Aduke Ogunsanya when the latter makes a string of blocking or hitting mistakes. Providing instant energy and bonus offense via a seemingly unstoppable running attack, Ipac may see increased minutes in the finals and must be ready to contribute immediately.
Sharp service game and limiting FEU's shock troopers
Aside from stopping FEU's main hitters Pons and Basas, and limiting the effectiveness off middle blocker Cel Domingo, the La Salle defense must also be wary of any magic "bunot" off the FEU bench. Reserves like Cza Carandang errupted for 11 points against DLSU in the second round while Nette Villareal chipped in 10 in the first encounter.
The serve, DLSU's biggest and most highlight-reel weapon this season, should also be featured prominently in the finals. Loaded and hit with bad intensions, service aces not only provided a lot of easy points this year but also deflated the confidence and halted the momentum of La Salle's Season 80 opponents in key moments.
Championship experience
As a league pioneer, FEU has three times the number of championships of La Salle with 30 but this current batch of Lady Tamaraws does not have the finals nor the championship experience of the La Salle six have. Aside from playing in their 10th straight championship round and wanting to give RdJ his third three-peat, Cobb, Tin Tiamzon, and the rest of the team are dedicating the next two or three games to three specific people.
According to Cobb after the win in the second round against Ateneo: "We want to give them (seniors KKD, Baron, and Macandili) the grandest exit. So 'yun yung motivation namin as a team, to give them the best exit."
Everybody must contribute consistently, especially open hitters Tiamzon and Season 79 Finals MVP Desiree Cheng, on both offense and net/floor defense to not only give the three graduating players their fairytale UAAP ending but also extend DLSU's mastery of modern collegiate volleyball.
Animo La Salle!
Game 1 is set on Saturday, April 28, and Game 2 on May 2, Wednesday, both at the Smart Araneta Coliseum. If necessary, Game 3 will be held on May 5, Saturday, also at the Smart Araneta Coliseum.
Season 80 elimination round scores:
DLSU 3, FEU 2 – 25-22, 25-17, 24-26, 23-25, 15-7
DLSU 3, FEU 2 – 25-17, 21-25, 16-25, 25-20, 15-5