For the De La Salle men's basketball team, the 2010s was indeed a wild ride for everyone. It was decade that saw some incredible highs and of course, some disappointing lows. Nevertheless, it has still produced a lot of fond memories for the school community and fans.
The Green Archers started the decade in rebuilding mode, progressing back to a championship team towards the middle and early late part only to drift back to square one in the last two seasons. All-in-all, La Salle produced two championships, a runner-up finish, one back-to-back MVP, three rookie-of-year awardees and several mythical team selections.
With the decade coming to a close, here is a look at the top 10 Green Archers from the 2010-2019 seasons
A total of 74 players donned the green and white jersey from 2010 to 2019. So many great talent to choose from here. Just like our selection for the 2000s All-Decade Team 10 years ago, we made a poll and this time gave the opportunity to the hardcore Lasallian supporters of the Green Archers Nation Facebook group last October to vote who they feel should be included.
Check out the Green Archers 2000s All-Decade Team
The players to choose from in the poll must have played at least two seasons and did not transfer to another school/league.
Editor's note: This is not an official honor bestowed by the university.
Top 10 Vote-Getters:
1. Ben Mbala (2016-2017)
Clearly the most dominant force the league has ever seen. Was named MVP is all the two seasons that he played for the Green Archers. He is the reason why the standard for selecting a foreign student athlete was upgraded from "just being tall". It was just sad that his eligibility was cut short. Just imagine how far the team could have went had he played four full years?
2. Jeron Teng (2012-2016)
Rookie of year, two-time Finals MVP, Jeron already had the makings of being the team's top gun the moment he stepped on the court for the first time in a La Salle uniform. He's hit big shot after big shot during his 5-year tenure and the two championships that he led further cemented his place as one of the all-time greats.
3. Justine Baltazar (2016-2019)
After riding the bench in his first two seasons, Balti's game has made a quantum leap which has resulted to consecutive inclusions in the UAAP mythical team. With one more year of eligibility left, he has only scratched the surface on the player that he will become.
4. Jason Perkins (2013-2016)
Mythical team awardee in 2013. Hefty Lefty was a physical presence on both ends and brought a little of everything on the table.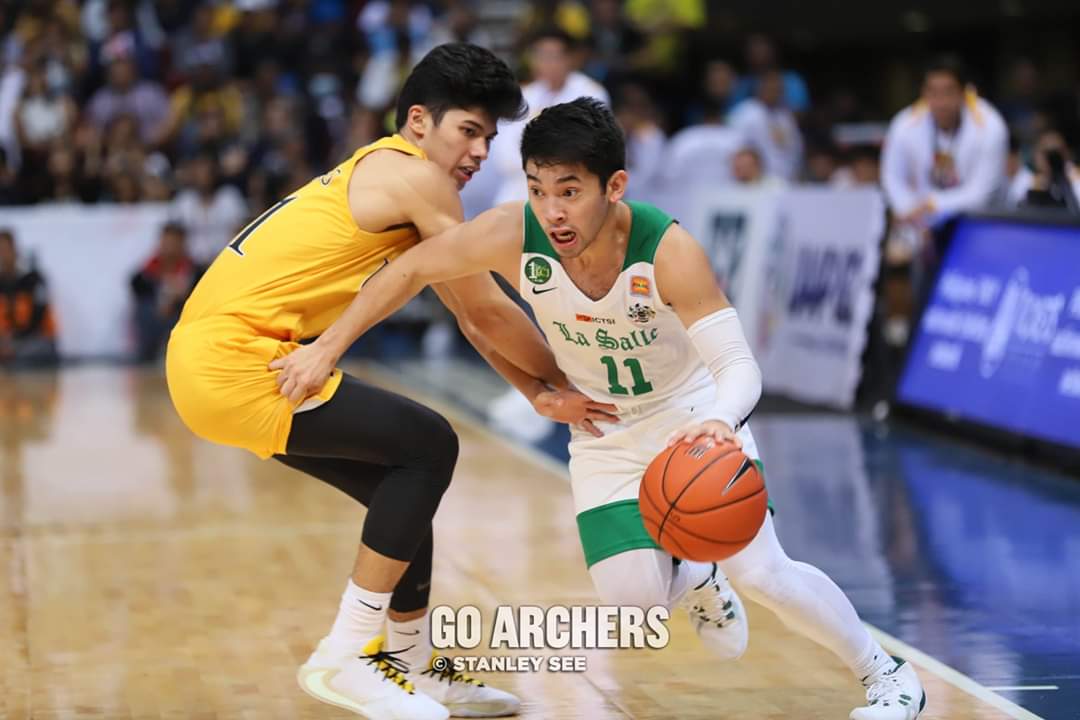 5. Aljun Melecio (2016-2019)
UAAP Season 79 Rookie of the Year. The guy is a true scorer in every sense of the word. Expect him to assume an active leadership role as he enters his final season in 2020.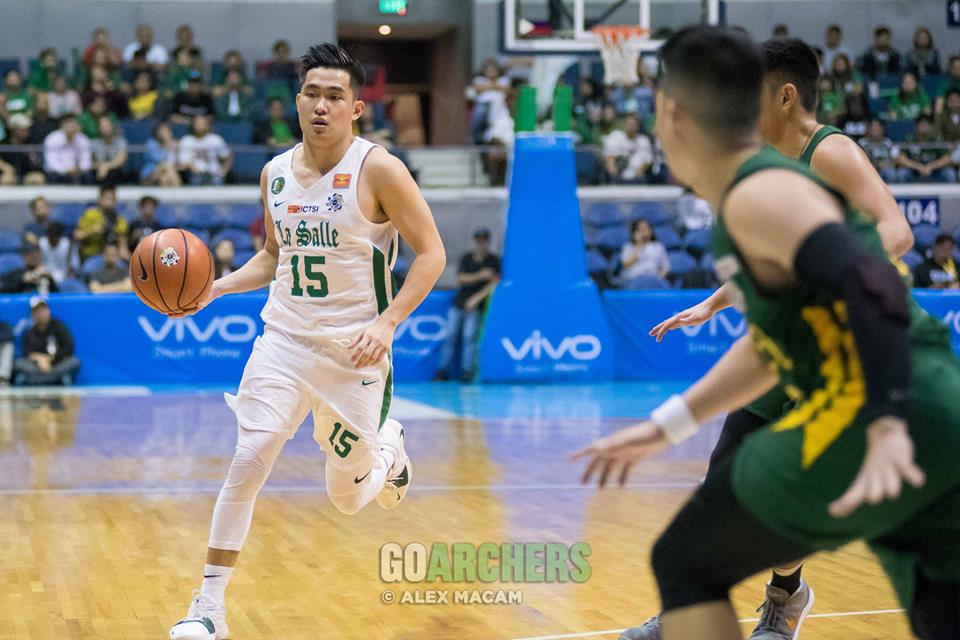 6. Kib Montalbo (2013-2014, 2016-2018)
Known for his offense in high school, Kib made his mark as a defensive player with the Green Archers.
7. LA Revilla (2011-2013)
His stint with La Salle was defined by his remarkable comeback from a major illness which sidelined him for two years. The team would have not won the 2013 title if not for his steady leadership and savvy decision making.
8. Almond Vosotros (2010-2014)
Almond went from a being a slasher-type guard to a dependable three-point shooter. Was stellar in a lot of playoff games and will be best remembered for hitting the go-ahead baseline jumper in the closing seconds of the 2013 finals.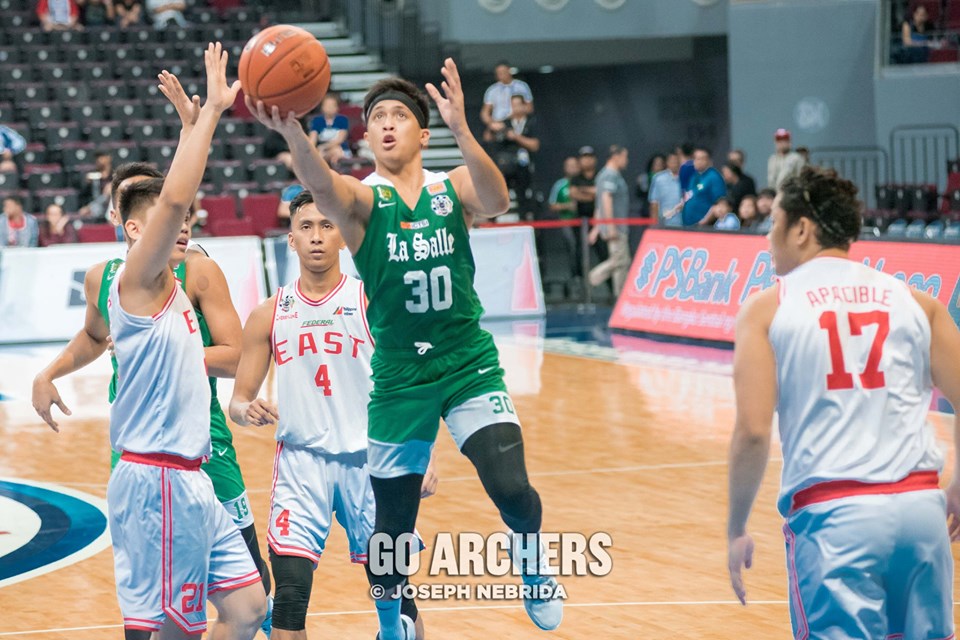 9. Andrei Caracut (2015-2019)
Won rookie honors in 2015. It was not an easy transition for Andrei after being the main man back in his high school days. Despite playing for 4 different coaches, he was always ready to adjust to his role and did everything he could to help his team compete.
10. Leonard Santillan (2017-2018)
Though he only played for two years, Santi has filled in ably at the wing position. Was tasked to carry the cudgels for the team when they were hampered two seasons ago.
Honorable Mention:
Finished 11-15 in the polls:
Norbert Torres (2011-2014)

Thomas Torres (2012-2016)

Arnold Van Opstal (2011-2014)
Abu Tratter (2014-2017)
Yutien Andrada (2010-2012, 2014)
Was not included in the poll due to reasons stated above :

Jamie Malonzo (2019) – Mythical Team Awardee

Ricci Rivero (2016-2017) – Mythical Team Awardee